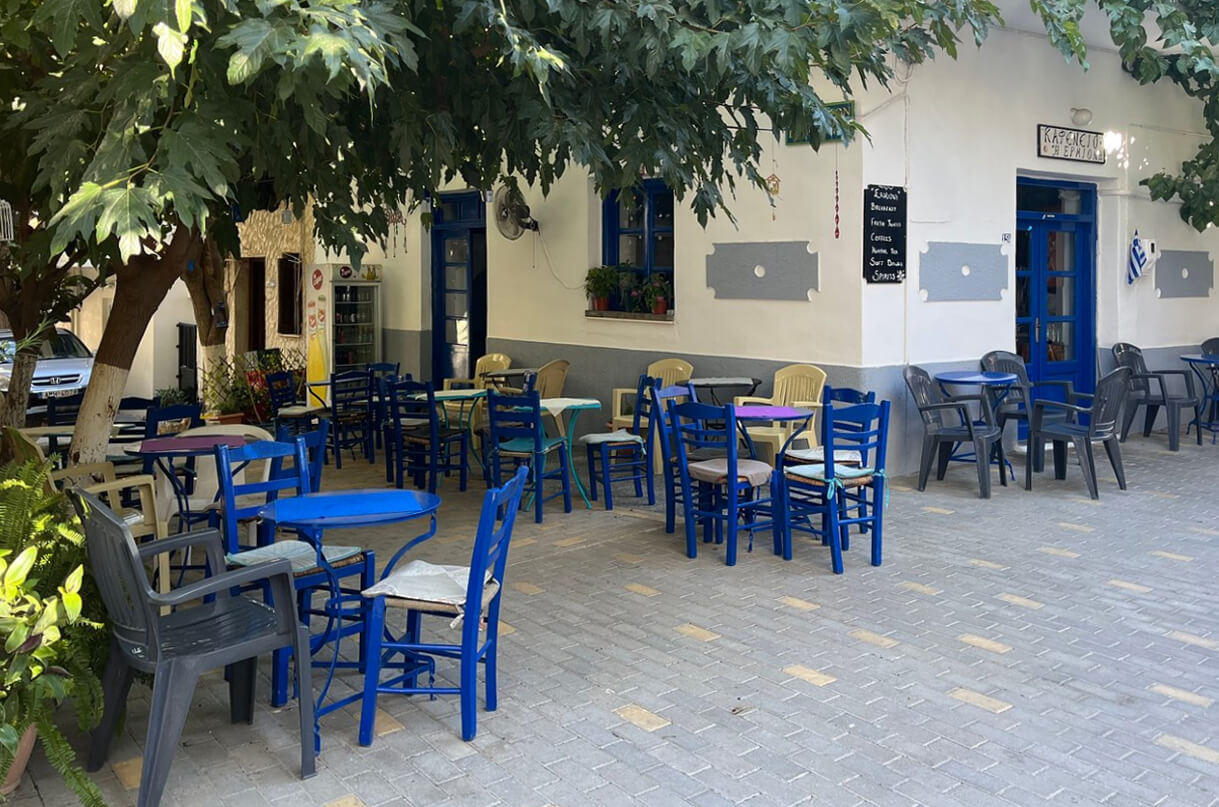 Ermióne
In the middle of the village one of the oldest traditional kafeníons is located: "Ermióne".
Ermióne opens at 7.30 am and closes when the last customer leaves.
She serves breakfast: bread, omelettes or yoghurt.
She offers all kinds of coffee: Greek coffee, Nescafé or cappuccino as well as orange juice, wines, spirits and beers.
There is no food served, except for the meze you get offered with an alcoholic beverage.
Ermióne is open all year.